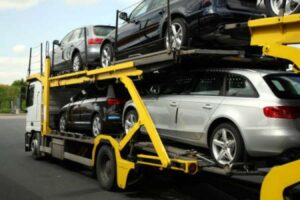 With the temperatures starting to cool and the days getting shorter, we're drawing ever closer to the dreaded winter season. Sure, we're still a month or more away before the weather gets too bad in some parts of the country. But if you're among the millions of people who relocate in the winter, you're probably starting to prepare for your move now.
If you're new to the snowbird lifestyle, you likely have some decisions to make beyond just where you're going and for how long. One such important decision is how you're going to handle transportation when you're down there. You could buy a car at a dealership near your winter home and just leave it there when you come back home for the spring and summer. You could rely on alternative transportation if that's an option. Or you could just ship your current vehicle to your winter home. Here's why that may be the best option for you:
It Saves You Money
Yes, it costs money to have your car shipped across the country, but it's a fee that you'll pay only twice a year. That cost will pale in comparison to what it will set you back to buy an additional car just to leave at your winter home during the three-quarters of the year that you're not there. Plus, if you don't have a car at all, you may have to rely on ride sharing, the cost of which can really add up after enough use.
It's Convenient
When you ship a car, you don't have to worry about driving it a long distance or hoping that the car you left at your second home is in good working order. Instead, you can just see your car off and see it again when you both arrive at your winter home. Plus, some car shippers can even transport your vehicle across the Canadian border.
You May Need It
When you travel to another location for several months at a time, you never know if you're going to need your car at some point. You may have to deal with an emergency of some kind that requires you to quickly drive somewhere. Or maybe you'll just have the urge to go somewhere that public or other private transit can't take you. Even if you don't think you'll need it, it's always good to have a backup plan.
If you're looking to ship your vehicle anywhere in the United States or Canada, Car Couriers Inc. can help. Give us a call at 888-637-2770 to learn more about our service today!