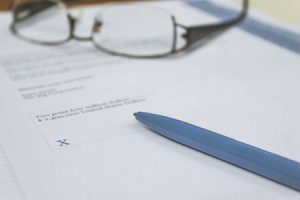 If you're considering moving your car from Canada to the United States for good, it's not as easy as simply driving your car across the border and leaving it there, or having a professional auto transport service drop it off to a desired location. There are a series of steps you need to take to legally move your car from Canada to the U.S. Check out a few of the things you should consider before deciding if moving your car to the U.S. is the right move for you.
Watch out for hidden fees.
Generally speaking, those people who decide to transport their vehicle from Canada to the U.S. on a permanent basis are subject to a 2.5 percent duty on the current value of their car. That means that you could be forced to pay quite a bit of money to leave your car in the U.S., depending on how much your car is worth right now. But you might be able to skip paying anything to ship a car from Canada to the U.S. if your vehicle was manufactured in a country that's a part of the North American Free Trade Agreement.
Your car will need to meet certain standards if it's going to stay in the U.S.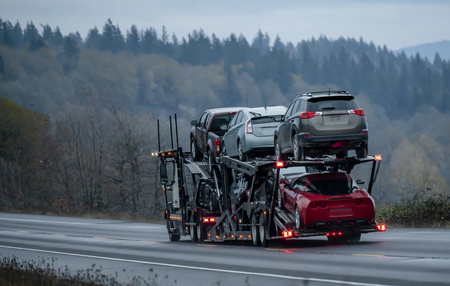 Vehicles that are shipped from Canada to the U.S. need to be in complete compliance with the U.S. federal motor vehicle safety standards that were established by the U.S. Department of Transportation as well as the emission standards that were developed by the Environmental Protection Agency. You'll have to prove that your vehicle meets these standards by filling out DOT Form HS-7 and EPA Form 3520-1.
You'll need to obtain insurance for your vehicle before it can be registered.
Once your car makes its way from Canada to the U.S., you'll need to register it in the state in which it will stay. However, before this can be done, you'll also need to arrange to insure your vehicle. This will allow you to have your vehicle inspected in the U.S. so that you can register it and make it legitimate.
Will You Need a U.S. Driver's License?
This can only be answered by the state you'll be living in; some states will allow you to use your Canadian driver's license while others will not. Should you need to apply for a license in your new state, you'll need your Canadian driver's license, a second form of ID (passport for example), and proof of address in eh States with your name on it (a heating bill for example).
How a Vehicle Transportation Company Can Help
Shipping a car from Canada to the U.S. can be complicated if you don't know what you're doing. Car Couriers can make the process easier for you with our car shipping services. We have years of experience in transporting vehicles across the border, and we can help you with the necessary paperwork to ensure you're following the right rules and regulations. We work with all types of customers; from commercial businesses and private "snowbirds" who are relocating the U.S. and everyone in between.  If you have any questions, call us at  888-637-2770 today to ship everything from a single vehicle to an entire fleet of cars.