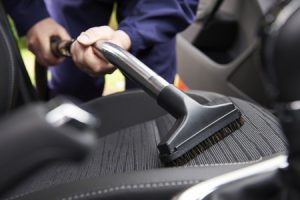 Whether traveling from the United States to Canada or vice versa, you'll want to make sure you avoid the common mistakes made by people who are attempting to ship their car. Even though it may be a simple process, it can get pretty complex with certain documents and proof of ownership if they're not taken car of properly. We want you to be prepared and ready, so that the process can be as easy as can be. Car Couriers can help you along the way!
Not Being Prepared
Planning a vacation to either the United States or Canada for an extended period of time will make the decision easier to get your car shipped rather than renting a car when you're there. It's a big benefit to have your own car to use when you're there, but you'll need to make this decision ahead of time, so you don't rush into any problems beforehand. The biggest mistake is not being prepared.
Vehicle Checkup – You'll want to make sure your car is in good working condition, and this includes maintenance, tire rotation, oil change, servicing, etc. Everything that helps the car run properly will need to be checked because you'll regret it if you have one of those problems arise in your vacation place.
Cleaning out your car – It's important to remove all personal items from your car. Some people don't check their car top to bottom, and this can be a problem because the laws in Canada or the U.S. will be different.
Many people may forget certain documents that are required to be handed over before the shipping process begins. If you're shipping with us, we'll clear United States customs, or customs going into Canada for you as we transport your vehicle.
DO NOT FORGET
You will need to provide us with certain items for us to get your car across the border, so forgetting these items will just delay everything for yourself. Make sure you put everything together, so that it makes it easier for yourself to check off everything on the list.
For Canada to the U.S.
Copy of passport/driver's license and birth certificate
Copy of vehicle ownership
Letter permitting Car Couriers to transport
Check all the information on the required documentation for U.S. Customs!
For U.S. to Canada
Check all the information and required documentation for U.S. to Canada!
Problems Will Arise if You Don't Check Off Your List
If you've never had your car shipped over the border, you don't have to worry. We specialize in shipping cars for a living. We have dealt with it all. It's important to make sure you have everything in order because if you're missing one thing, it will delay the entire process, which will then make your vacation or snowbird stay a headache. Vacation is not meant to be a disaster. It's meant for you to get away from stress, anxiety, and the problems of everyday life. We want to help you make everything easier.
It's a gift to have your own vehicle instead of spending money on a rental for your entire stay. You won't have to worry about insurance and what not. We never want to have a missing document when we get to the border because then the other cars on the carrier will be delayed as well, which will give other people headaches.
Car Couriers Inc.
Here at Car Couriers, we help individuals, dealerships and other businesses transport vehicles throughout Canada and the United States. You can count on us to ship and deliver your vehicle in a timely and safe manner. Contact Car Couriers at 403-637-2774 today to learn more about how we can get your car shipped!