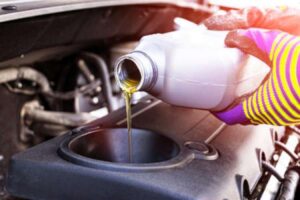 If you're having your car professionally shipped long distance, there are a few things you have to do to prepare beforehand. It's not as simple as dropping your car off and having it show up across the country.
One of the key aspects of the preparation process is maintenance. You have to be sure that everything is in working order and that the car is in the proper shape to be shipped. Here are a few bits of maintenance to do before shipping your car:
Check Your Tires
It's important to make sure your tires are in good shape before shipping your car. Check them to verify that they're properly inflated – not over or under inflated. This is key to ensuring your car makes the journey safely.
Do A Quick Inspection
There are a few quick things you're going to want to do before you drop your car off. First, make sure your battery is adequately charged. It won't be able to travel without a working battery. Next, check if the emergency brake is working as this is also important for safely transporting your car. Top off all relevant liquids such as oil, washer, coolant, power steering and brake and check for any leaks. It's also wise to note where the mileage is before shipping.
Remove Accessories
Any outside accessories you have on your car can be damaged during the move and, thus, should be removed. That means any boxes or racks on the roof or back, including bike and ski racks, custom spoilers and retractable antennas.
Have the Right Amount of Fuel
There's no reason to ship your car with a full tank of gas. It's not going to be using any fuel along the way. Having a full tank is going to make your car heavier, requiring greater effort to ship it. Instead, leave a quarter or half tank to ensure you have enough fuel once it arrives at its destination.
If you're looking to ship your car anywhere in the United States or Canada, Car Couriers is right for the job. Call us at 888-637-2770 to learn more about our services today!