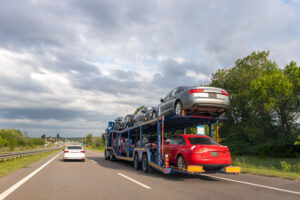 It seems as if we are finally out of the rough after two years of a global pandemic. Many industries around the globe went through difficult times with changes in protocols, lockdowns, and much more. The auto industry saw a big hit early on as well when experiencing little to no demand in the auto industry, as well as transportation being down.
Demand for Cars
The demand for cars definitely dropped quite a bit during the height of the pandemic. As curfews, lockdowns, and other protocols were in place, many people weren't going out as much for obvious reasons, and people weren't looking to travel long distances or vacation, so auto shipping wasn't necessary.
Online Sales for Automobiles
However, auto companies had to shift their marketing and sales strategies to adapt to the conditions and changes of the market. Those who still were looking to invest in a new automobile were looking for online sales. Auto companies have shifted some strategies to utilize this.
Auto Shipping During the Pandemic
At the height of the pandemic, not many people were traveling or vacationing. Auto shipping companies may have seen a hit to their business because many of them do offer auto shipping services for people looking to vacation in the south and would like their car to be there. They usually fly to their destination and like to have a shipping company deliver their car to them.
Overall, the pandemic did a good amount of damage to many different lives around the globe. The auto shipping industry had to adapt and adjust to changes and restrictions. At Car Couriers, we're looking forward to the snowbirds getting back to their normal vacationing habits.
If you're looking for a trusted auto shipping company, you've come to the right place. Contact Car Couriers at 888-637-2770 today or visit us online for more information!